January 2016 London Events to stimulate the mind…
As a life coach and therapist working in London I am always excited to hear about new events and exhibitions and these events definitely make me curious.
Located in Central London at the Welcome Collection in Euston (very near train stations St Pancras, Euston and Warren Street).  Events at Welcome Collection are free and some are ticketed and free and some specific talks are charged (often booked out early) in advance with drop in walk up on the day allocations. Call ahead  of visit the website their contact details are below.  There are specific talks and discussions if you check the links below and a cafe there too.
Body, Mind and Meditation in Tantric Buddhism till 28 February 2016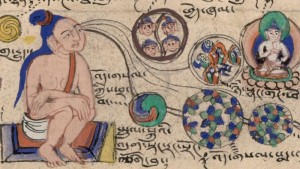 `Tibet's Secret Temple' is a show that explores Tibetan Buddhist yogic and meditational practice and their connections to physical and mental wellbeing.  As I work with clients bringing Western Science and Eastern breathing and mediation techniques to help clients move from anxiety to wellbeinng and happiness, is of much interest.  In February the next exhibition is
Inspired by an exquisite series of 17th century murals from a private meditation chamber for Tibet's Dalai Lamas in Lhasa's Lukhang Temple, the exhibition features over 120 objects including scroll paintings, statues, manuscripts, archival and contemporary film, together with a wide range of ethnographic and ritual artefacts. Three of the murals from the temple have been recreated, by photographer Thomas Laird, as life-sized digital artworks that form the centrepiece of the exhibition.
'Tibet's Secret Temple', by bringing the mural images together with a unique set of objects, will uncover till now unseen stories behind the ancient, esoteric and once secret practices illustrated in the Lukhang murals and show their relevance to the expanding and wide-ranging contemporary interest in meditative wellbeing.
States of Mind: Tracing the edges of consciousness From 4th February 2016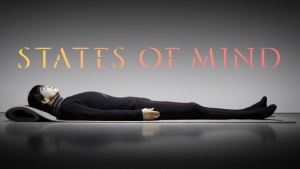 Following on from States of Mind: Ann Veronica Janssens, this changing exhibition will examine perspectives from artists, psychologists, philosophers and neuroscientists to interrogate our understanding of the conscious experience.
Exploring phenomena such as somnambulism, mesmerism, and disorders of memory and consciousness, the exhibition will examine ideas around the nature of consciousness, and in particular what can happen when our typical conscious experience is interrupted, damaged or undermined.
Wellcome Collection
183 Euston Road, London NW1 2BE, UK.
http://wellcomecollection.org/whats-on/events/all-events
http://wellcomecollection.org/whats-on/events/all-events