TESTIMONIALS for hypnosis for weight loss/gastric band hypnosis
"I want to say THANK YOU for being so understanding and helpful  and bringing incredible changes into my life.  I never imagined  that I would feel so much better, not just about my weight but about myself in general. I highly recommend Patrick, he has the knowledge, the tools and the personality to help anyone whatever challenges you might have.  Ella V Islington London
"I wasn't convinced I would be a good client for Hypnotherapy but something positive must have happened. I can go into a supermarket and come out with a shopping trolley that doesn't contain crisps, fizzy drinks, cakes and general junk food. I now plan my meals and really enjoy them. I eat when I'm hungry and not for something to do. I feel more positive about life and the new me! Patrick is easy to talk to  and I would recommend him to anyone interested in doing the gastric band hypnotherapy. In my working life I meet lots of people who have done the crash diets / yo-yo dieting but they have all put the weight that they lost back on. So far I'm losing about 2 – 3kgs a week and am managing to keep it off. Very happy client and now very content in my life and body."   Maria NHS Nurse, West London.
* payment plans are negociable
GASTRIC BAND HYPNOSIS FOR WEIGHT LOSS
You are reading this probably because you are probably totally fed up with yo-yo dieting, emotional eating and being over-weight and you have decided its time to take action?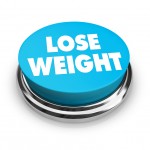 You already know losing weight and feeling happier will reduce your chances of suffering illnesses related to being over weight including heart disease, diabetes and high blood pressure. And you also know that diets do not work.



Give yourself the gift of health and increased confidence and discover a long term new relationship with food and book 4 sessions of Hypnotherapy for Weightloss.

My name is Patrick Lilley and I am an experienced, caring and  professional hypnotherapist who has worked with many clients including for weight loss. I use a range of techniques including Hypnosis, Positive Psychology, NLP and Gastric Band Hypnosis.
I specialise in weight release and gastric band hypnotherapy and also see many clients for a range of other issues (stopping smoking, self confidence, addictions or unwanted behaviours, anxiety, phobias, insomnia, motivation).
Are you suitable for Gastric Band Hypnosis?

 I am happy to offer you a FREE no obligation 15 minute phone consultation plus FREE pre session questoinnaire to discuss your needs and goals for health and weight loss and whether you will benefit from Weight Loss Hypnotherapy.
Call Patrick on 07931424905 or Email change@patricklilley.com and I will return your call and send you your personal questionnaire  and ask any questions you have.

Diets only appeal to the "conscious" mind – and do nothing to tackle emotional eating, in fact they can make it worse. Most people find that when they are dieting they think about food and the foods they are not allowed far more than usual and that is why diets often do not work in the long term. You are supported from the start of the process to its conclusion.
FAQs
Is it painful?
No surgery is involved and it is not painful. There are no unpleasant side effects (like the surgery) and Gastric Band Hypnosis is totally safe. In fact hypnosis is a relaxing and pleasant experience. Between sessions you will be asked to listen to self hypnosis recordings best before you go to sleep or when you wake up.
What is Hypnosis?
Hypnosis is the technique of guiding a client into a relaxed state of focused awareness – trance – during which your subconscious is more open to suggestions.  It is a natural and pleasant state of mind, there is nothing unnatural. It's nothing like the shows we all enjoy watching on TV. Every person has a natural capacity for response to hypnosis, which means that there is no such thing as a good subject or a bad subject. Even those who believe "I'm a poor subject," can learn that they can go into a trance easily and quickly when consulting a well-trained and experienced Hypnotherapist.
During hypnosis will I be aware of what is happening?
Yes, hypnosis is a safe and relaxing experience. The client remains in control throughout the sessions. It is nothing like theatrical or television hypnosis. No hypnotherapist in the world can make you do one thing unless you actually want to (On a light hearted note, if a hypnotherapist could make anyone do something they did not want to then I would have people robbing banks for me rather than seeing clients for smoking and weight loss!) We can help you achieve your goals by guiding your subconscious with suggestions that help you make the changes in your life that you want.
Are you suitable for Gastric Band Hypnosis?
The first thing you need is a strong commitment to your weight loss programme because with any gastric band procedure, virtual or surgical, there are rules you have to adhere to for it to be successful.
Gastric Band Hypno is aimed for clients who have a BMI in the high twenties 25+ or 30+ on that index.
How successful is it?
Many hundreds of people in the UK each week are losing weight and benefiting from the "hypno band" treatment AND well known hypnotherapists like Paul McKenna also offers this programme. There are news stories of successful weight loss in many newspapers including The Sun and the Daily Mail. In the surgical procedure a band is fitted around the top of the stomach that limits the amount of food that the patient can comfortably eat. This sends signals to the brain the stomach is full/satisfied with less food. With gastric band hypnosis we look at your life history and learn things that will help you overcome what may have been a long standing issue around food.  You will learn to feel fuller on less as well as other new habits that will support your goals of feeling fuller on less but feeling HAPPIER.
Overeating is a learned condition. It can be un-learned quickly too!
Act NOW and request your FREE pre session Weight Release questionnaire CALL PATRICK NOW 07931424905 to arrange your call back or email your name and goal to change@patricklilley.com

Thank you for reading this and I look forward to hearing from you and working with you to achieve a long term healthy optimum weight without dieting and with your well being as the priority. You deserve it.
Patrick Lilley
If you have read enough and are ready to book click the link below and book your your irst 3 sessions (roughly weekly). Fees will be rising soon so book now for maximum savings. Places are limited.