20 Oct 2011, Posted by Jon Dennis in Help, No Comments. Tagged featured
What would you like to change?
My name is Patrick Lilley and I'd like to welcome you to my website.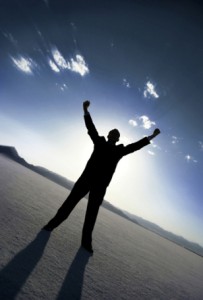 Stop, breath, look around and think for a moment and ask yourself, "What do I want? When do I want it? How will I know I have got it?"
The world is your oyster, but if you're facing challenges which are holding you back from achieving your true and ultimate potential, then allow me to help. So many problems are connected to feeling fed up, stress and anxiety – they can lead to unwanted behaviours or ways of thinking and we become stuck.
But there is one thing I know about you already: inside you want to be happy and you are looking to change something.  I believe, if you commit to change that I can in as little as 21 days make a real difference to how you feel and behave. In what context or situation would you like to feel different? At home or at work? With other people or on your own? Just take a few moments to ask yourself that question.
My tools include Cognitive Hypnotherapy, Positive Psychology & NLP Life Coaching, empathy and common sense. The benefits maybe living longer, enjoying better health with increased immunity, enjoing being in the now, experiencing better relationships and being more creative.
Hypnotherapy NLP and Coaching are generally very relaxing and interesting experiences and a great way to change unwanted patterns of behaviour or unwanted thought patterns safely and effectively.
Let's use the time we spend together to help you achieve the goals and resolutions you have in the swiftest and most effective way we can. What do you want?

Many clients immediately start to feel better as they take a decision to take action and by reading this you already have taken the first small step towards your goal.
It might be a habit  or unwanted behaviour you wish to change or it could be or an inner feeling or thought pattern that you wish to change.
Ask yourself, "Where in my life would I like to notice a difference?"
What will be different when you hav started to solve this? What will you see, hear or feel that will mean that things have changed? How will you know its changed?
Whatever it is I will  apply my best efforts and skills to help you achieve your goal in fastest safest way for you.  I have the skills and the positive intention to help. If I don't believe I can help then I won't see you as a client.
Hypnotherapy has been recognised by the British Medical Association for over 50 years and its uses are increasingly accepted across a wide range of areas.
I use  a range modern approaches including  Hypnotherapy combined with learnings from Cognitive Behaviour Therapy Cognitive Hypnotherapy , Positive Psychology and the latest techniques from Neuro LInguistic Programming to help you change in a way that works well for you.
You may be quite amazed at how effective these combined techniques are.
I am passionate about helping clients achieve resourceful states that allow them to notice more choices in their lives.
What will you change?
Increase Happiness /Reduce Stress / Increase Self Confidence
Relaxation/Insomnia /Sleeping Problems
Weight Loss and a Healthier relationship to food and eating
Panic Attacks
Anxiety
Stopping Smoking
Drug/Alcohol / Addictions / Video Games
Unwanted habits eg nail biting, jaw grinding, hair pulling, over use of internet,
Increase your motivation
Your goal may not fit under a simple easy header -that is the case with many people,  so please get in touch and lets discuss how I can help.