London Cognitive Hypnotherapy Gastric Band Hypnosis Special Offer click here (book before 24th December and save £100 (4 Sessions £299, £399 if booked after 1st March 2012.

Regularly updated review of  new Weight Loss Hypnosis / Gastric Band Hypnosis News Stories from across the UK.
February PR Underground in New York report on Time Magazine`s "most influential" celebrity doctors discussing the massive increase in Gastric Band Hypnosis in USA or as they call it there "virtual lap band."
Selby Times Saturday 10 December 2011 
HYPNOTHERAPY has helped a Cliffe Common woman lose a whopping seven stone and drop five dress sizes in 18 months.
Sonia Kelly – now over halfway to her target weight of 13 stone – is a mere shadow of herself thanks to Beverley-based hypnotherapist Sheila Granger.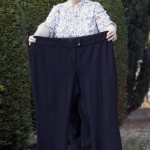 Click here to read more of this story in the Selby Times in Hull.
Shelia Granger is a successful hypnotherapist in Hull. Click here for her website.
Special Offer Book before 24th December for our Pre Xmas Special Offer – find our more click here. Or call Patrick Lilley for a private and confidential chat 07931424905 or if its easier text to arrange a call back.
Daily Mail November 25th
Reports the story of  "Mother-of-two loses 5.5 stone in three months after being hypnotised into thinking she would had gastric band surgery"
Those who do not believe in the power of mind over matter should have a chat with super slimmer Sam Alderwish or read more in the Daily Mail here.